Artful Musical Arrangements
Website, branding and online shop
The brief
Create an online store to facilitate the sale of digital sheet music for startup Artful Musical Arrangements. Create a seamless, modern online retail experience and account system for customers to manage their purchases.
What i did
Web Design
e-Commerce
Branding
Artful Musical Arrangements is the passion project of a dedicated music educator who wanted to turn a lifelong hobby into an online business.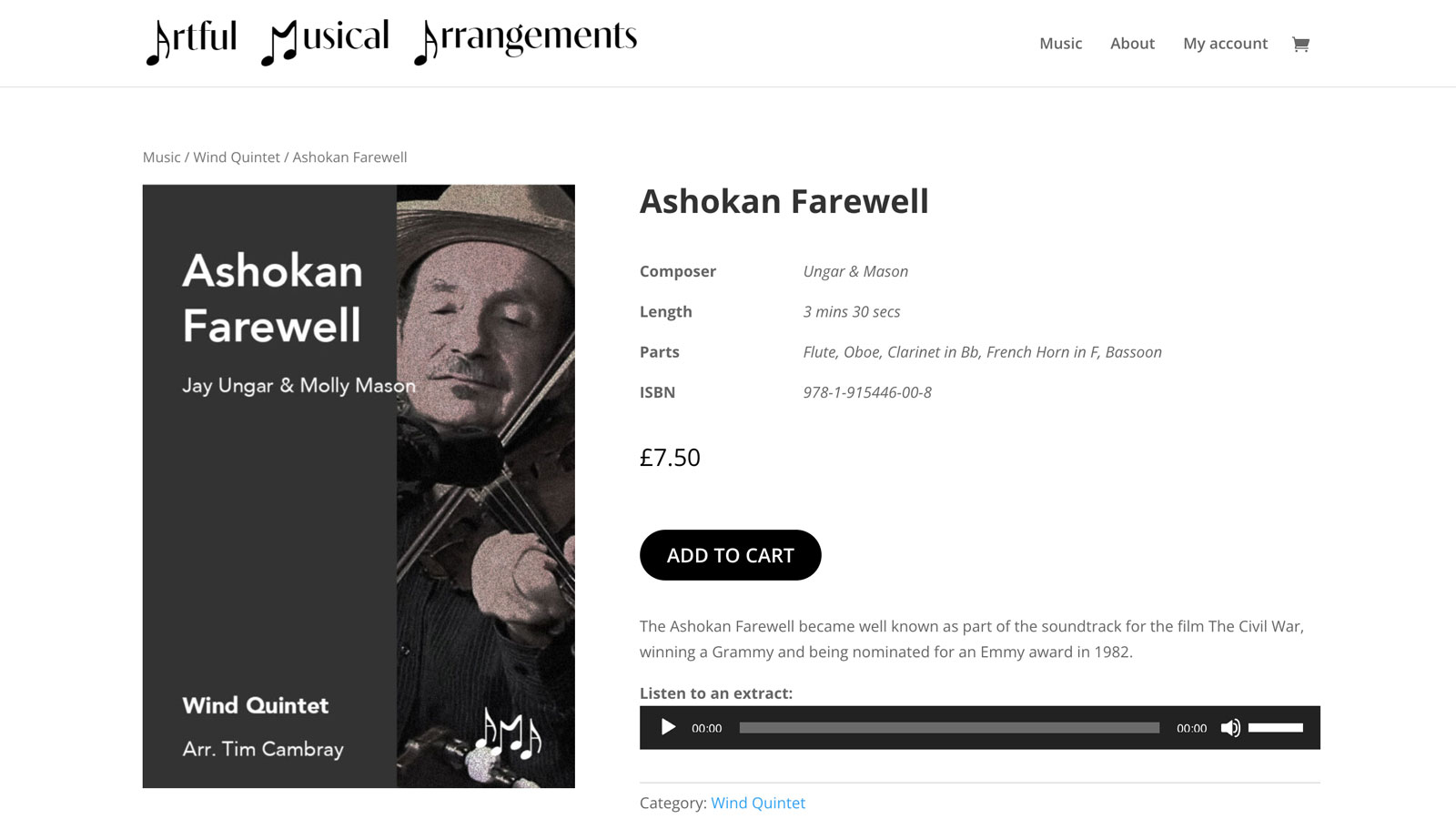 AMA wanted a minimalist design for the website, focussing on making the process of exploring the library of pieces and buying them as clear and straight-forward as possible.
I created an elegantly simple shopping experience with everything a customer would expect from modern store. Once a purchase is made the customer has access to an account, enabling them to re-download purchases and manage orders and payment options.
Designing branding for AMA, it was essential to reflect the minimalism they wanted. With a simple black and while palette I was able to create a logo that reflected the musical nature of the store and provide    
Not to get technical…
Artful Musical Arrangements online store was built WordPress using the popular e-commerce plug-in WooCommerce to handle the shop functionality.